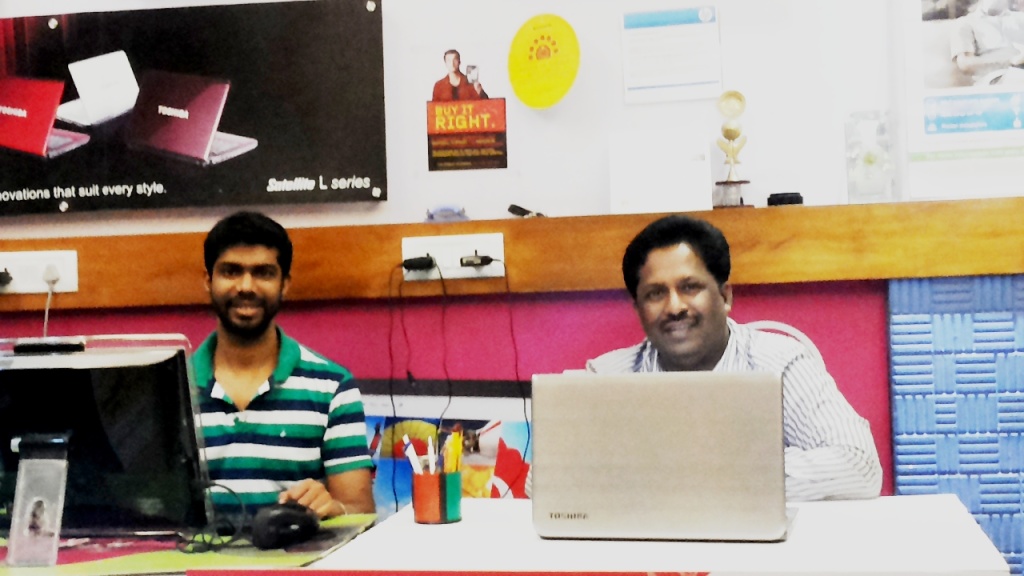 We opened our doors to Information Technology on April 29, 1996, with principal objective of providing need based IT training in Goa and it was all through dedicated efforts and continuous endeavours that helped us grow with every passing year to emerge as one of the finest Information Technology Centre in Goa in the field of IT Education, Sales & Services.
Exploring the need for job-oriented courses, C-LIBZ was the first in Goa to introduce in the year 1996 professional courses in COMPUTERISED ACCOUNTING, DESK TOP PUBLISHING & GRAPHICS, COMPUTER-AIDED DESIGINING / DRAUGHTING, INTERNET ADMINISTRATION, COMPUTER HARDWARE & NETWORKING, OFFICE MANAGEMENT, WEB PAGE DESIGNING, ADVERTISING & IMAGING. In addition to these courses, C-LIBZ introduced training in programming languages and .NET technologies.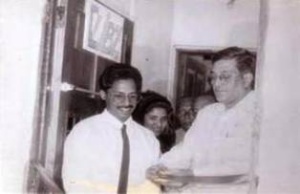 Students of various disciplines enrolling for courses at C-LIBZ gain the opportunity to avail specialized training under the guidance of expert professionals, and therefore such expertise at C-LIBZ provides a definite edge in shaping the students' career prospects according to the requirements of the IT industry. C-LIBZ has been appreciated for it's excellent corporate training conducted for Naval personnel and other organizations in Goa that hashelped their manpower achieve high efficiency and productivity at work place in the area of computer usage.C-LIBZ's efforts in providing skilled and dedicated teaching in schools too received tremendous appreciation and recognition from Computer Society of India (Goa chapter).
Simon Fernandes, the Head of the organisation and the catalyst behind this success story, had his sights set on making C-LIBZ a name to reckon in the I.T. scenario of this state. Over the last 15 years C-LIBZ has trained over 10.000 students including corporates and government organizations and is also selected as training destination in Goa for conducting Pre-Release-Courses for the Indian Navy and the Army Personnel.Over the years, C-LIBZ not only made large strides in providing courses in keeping with the fast changing scenario of the I.T. world, but provided facilities and excellent ambience as that of a corporate house providing fully Air-conditioned labs and classrooms with state of the art gadgets and equipment including projection facilities and large spaces for conducting all IT related activities. To complement this infrastructure are experienced staff that has kept CLIBZ at the cutting edge of I.T. training.
With it's available resources of manpower, knowledge and excellent infrastructure, C-LIBZ on several occasions provided it's expertise for social commitmens and been instrumental in providing help and assistance to organize IT related programmes for social organizations like the IT Family Computer User'sClub, St. Andrew's Institute Ex-Students Association, Lions Club, Mormugao Computer Dealer's Association, Asha Sadan, Engineering Colleges and Educational institutions, Governmental organisations of Goa and the Nation and seminars, workshops and hands-on awareness programmes on IT related topics were hugely appreciated. Some of the programmes to mention were :-
Effective Use of Operating Systems

Office PC Tips and Tricks to improve your work efficiency·

What is DTP, Multimedia, Graphics and Animation·

How Best can a parent / teacher / student use a PC·

How to use a PC for Home and Business·

Alternative to Software Piracy – Use of Free Software·

How to Protect your PC from Computer Viruses·

How to build /buy you own PC LINUX.CAD CAM.

Computer Gaming.Multimedia and Video Editing

High End Job Oriented Programming for Software Professionals

Latest Technologies – Bluetooth, Web Conferencing, 3D, Social Networking & Client Server installations

Using the Internet for gaining from the Stock Market

Workshops for Orphanage
Since the last few years C-LIBZ has made strong footholds in marketing of computers and computer products of various major brands like HP, DELL, SONY, SAMSUNG, LG, ACER, IBM, LENOVO, INTEL, ASUS, OPPO ETC and has been the recipient of award from Intel for Best Innovation in the Field of Marketing. In it's innovative exercise, C-LIBZ's website helps the community in it's decision making while purchasing IT products as all details and configuration with current prices are made available at one's fingertips thus saving enormous time, trouble and money instead of moving around everywhere searching for availabity and price. C-LIBZ opened it's exclusive IT Showroom on Dec 3rd 2010 to shop for IT products ranging from Multibranded Desktops, Laptops, Monitors, Printers, Scanners, 3D TVs, Projectors and all peripherals. Offlate C-LIBZ is presenting an exciting demonstration of 3D Technology using a Personal Computer, NVidia Vision technology, 3D Ready HDprojection system and Big 3D TVs. Capsules of 15 minutes continuous sessions throughout the Saptha celebrations have been appreciated that have been educating on 3D technology, 3D viewing using 3D glasses and High Definition 3D Gaming. C-LIBZ COMPUTER CENTRE, Vasco, expressed their love for CINEMA too by screening films in Vasco Town during the 41st International Film Festival of India on behalf of Vasco Films Association who co-ordinated with Entertainment Society of Goa to arrange screening of Indian Panoramic films for movie lovers in Vasco. From a lukewarm response at the begining, the event started drawing encouraging audience with C-LIBZ offering excellent theatre like ambience with surround sound technologies and big screen projection facility at their centre. With the introduction of Karaoke Technology, C-LIBZ, revolutionised the use of the equipment with exciting results on social media that set a chain reaction across cities and the endeavours promoted by C-LIBZ's mentors have been receiving tremendous amount of appreciation.
Log on to the CLIBZ website www.cilibz.com. It has a host of useful information. Links can take students to educational websites on various academic and other subjects. It also provides latest information on hardware and software options. The institute has a library well stocked with I.T. related books and the latest IT magazines for students to widen their horizons in this subject.
Simon Fernandes observes, "Investment in computer education is worth millions and more preferable to investing in stocks. This is an intellectual investment. Starting young is crucial especially in an increasingly I.T. enabled digital world." and his philosophy sums up in his – "Commitment to the cause of I.T. and reaping the satisfaction of having contributed to improving society."
C-LIBZ, by now is the first name that comes to mind, when thinking of I.T.in our town, completing 20 years of commitment in providing quality IT education and reliable hardware and software support and without doubt, has been a center for everybody catering to small children, college students and working professionals with the single minded goal to provide best services with emphasis on specialization. For more information, the center may be contacted on Ph: 0832-2518266 / Cell: 9422063649 or by mail at clibzcomputercentre@gmail.com or at it's website www.c-libz.com. One can also receive latest updates at it's Facebook Page "C-LIBZ GOA".
Enquiries for opening franchisees of C-LIBZ in your town/state are welcome and such enquiries may please be mailed.
Namaste to all- S Fernandes
Please leave us your valuable Review: